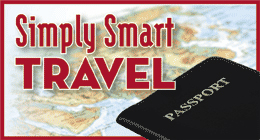 Travel Tips, Trips and Tid-Bits for Savvy Over-50 Travelers.
Our Simply Smart Travel Column is read by over 1.1 million smart travelers each month
coast to coast.  Our TripAdvisor reviews have been seen by over 50,000!
See some of our columns at http://www.AfterFiftyLiving.com
"Travel is fatal to prejudice, bigotry, and narrow-mindedness."-–Mark Twain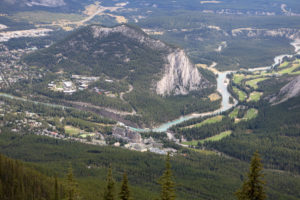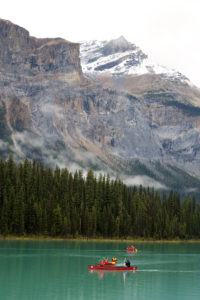 We are proud to report that AfterFiftyLiving.com named our column to their "Best of 2016."
We are also proud to report that FitSmallBusiness.com included our recommendation in their Hotel Marketing Ideas- 25 Ideas Direct From The Pros.
Our latest trip took us on a road trip to Athens, Georgia and Cass, West Virginia. Fortunately, we managed to be where Hurricane Matthew wasn't.
Next up: 
We're taking the Louisianne, a French American Lines riverboat, down the Mississippi from Memphis to New Orleans.
Here is our latest column on our fabulous Elegant Canadian Rockies tour with Uncommon Journeys.  We hopped the train from Seattle to Glacier National Park. and toured one U.S. and three Canadian National Parks. Amazing!  
Welcome Aboard Simply Smart Travel.
Whether you travel for business or pleasure, for health, for love of learning and adventure, for love of others, to explore the open road or to just get there or for any of thousands of other reasons, we know that one of your primary goals as a savvy over-50 traveler is to get from here to there with as little hassle and the most pleasure possible.
Our job is to provide information and insights to make you a better traveler.
We are publishing a Simply Smart Travel Handbook and each chapter will be summarized free in the Travel Handbook link on this site.
While we're focusing on providing reliable and useful information for travelers over 50 (yep, that includes us) that's not all you'll find here. We know we have readers and followers of all ages.
We love learning and try to find as much information as we can during our travels and provide good advice on how you can enjoy learning travel too, from museums to cultural events and a whole lot more.
We also love to explore Florida and report on our explorations so you can benefit from our love affair with this gorgeous state.
We also simply adore traveling by train so we're including a lot of stuff on that subject too.
Our goal is to weave together ideas and tips from us and other savvy travelers to help make your traveling easier, more enjoyable, simpler and enable you to squeeze more value from your precious time and money.
We invite you to look around, use whatever might be useful and, if you like what you see, to please join our little online travel club (it's free and always will be) so we can keep you in the loop about what we have learned, pass on any deals and discounts we unearth and number you among our travel friends.
If you have ideas, tips and experiences you want to pass on to others, we invite you to check out the Contact Us pages (especially the FAQ there) and submit them.
Thanks for traveling the information highway with us. We hope you enjoy the trip.