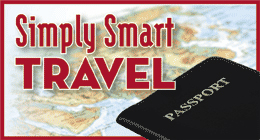 Welcome To Florida SunRail
Florida is finally on a fast track for good rail service. SunRail, the greater Orlando commuter rail service opened May 1, 2014 and ridership has been good not only among commuters but also among tourists, shoppers and basketball game=goers on holidays and evenings. It has been so successful that plans are already in the works to extend it on both ends and to provide eventual service to the Orlando airport.
This railroad is both welcome and long overdue. It joins Tri-Rail, on Florida's east coast (Palm Beach to Miami), as a regional solution to traffic congestion and a great way to get around. Tri-Rail is currently looking for funding to extend service into downtown Miami instead of the outskirts.
The new state-of-the-art railroad cars have tables, free wi-fi, power outlets, clean restrooms and comfortable seats. The double decker cars also provide a great view. Does your automobile have all that? Mine doesn't and it burns $3.77 premium gas to boot (today's local "discount station" price") and holds five at maximum but two can ride in comfort. According to SunRail, it costs about $35o in fuel to run the whole train on a 63 mile round trip, with capacity for hundreds of passengers, each one having a lot more room and amenities than they would if they were riding in my BMW 328i coupe.
So welcome to Florida, SunRail. We're glad to have you and wish you hundreds of thousands of satisfied and green riders. Now Floridians who appreciate train travel have commuter trains just like New York, Chicago and Paris.
We also have several Amtrak trains for long distance travel. I've taken one recently from Tampa to Jacksonville on business and it was great. I had a nice dinner in the diner and worked on my laptop at a table in the lounge car in true comfort. And it was on time too.
Florida's Governor committed a massive error when he turned away a firm commitment of $2.3 billion (yes, billion, with a b) in Federal funds three years ago for a high speed rail system that was shovel ready. He even ignored a promise by a major rail system builder to make up any deficits the system might incur in operation. Imagine how many jobs were left uncreated and how convenient for tourists to take a high speed train from the airport to see the Mouse.
Hope may be coming down the track, however. All Aboard Florida, a private company that is owned by the same Jacksonville to Miami Florida East Coast Railroad that once operated a fleet of passenger trains, has proposed to build and operate a private passenger rail system from Miami to Orlando. It will use existing tracks and a new right of way down the center of an existing toll road from the East Coast to Orlando. Start-up is promised for 2016-2017. The company has already broken ground on a Miami station.
We hope it happens and we'll certainly write a Welcome All Aboard Florida blog and be on board when it does.
Since it is not depending on state or federal funding, it seems to be "Governor proof." Let's hope so.
By way of disclosure, I have written a feature article on SunRail which is slated for publication in the July, 2015 issue of Trains, the national railroad magazine.
By Train Along The St. Lawrence River
By Jeffrey R. Orenstein, Ph.D., Simply Smart Travel
October, 2015: As our taxi pulled in to the train station in Quebec City, our about-to-commence train trip from Quebec City to the Charlevoix region of Quebec was already off to a spectacular start. Right behind the station platform. the mighty Montmorency Falls as the river of its namesake tumbled into the St. Lawrence from a height of 275 feet, the highest in Quebec and 98 feet higher than Niagara Falls. The station afforded an amazing view of the cataract and was so close to the falls that the roar and mist from the falls were hard to ignore.
As impressive as they were, the falls were just a hint of scenic vistas about to unfold out the windows of the train. As we settled in to our European-style short two-car train, we found the seats to be comfortable and the windows were large and clean.
The journey toward Baie St. Paul, two and a half hours distant down the St. Lawrence, began with a passage through suburban Quebec City. The view of roads, homes and shops soon gave way to incredible vistas of the St. Lawrence River, sometimes mere feet away from the rails. For long stretches of the journey, the railroad makes a leisurely passage along stretches of the St. Lawrence's undeveloped northern bank that are otherwise inaccessible by road. After a stop at St. Anne de Beaupre and its impressive basilica (located adjacent to the station), the rain heads into the wilderness in earnest. Occasionally, we pass through some very small towns and glimpse into the back yards of riverfront cabins.
The train passes through one tunnel and offers a constantly-unfolding view of the great river. The surrounding mountains and the glimpses of passing oil tankers and an occasional cruise ship using the river as a water highway between the Atlantic and the St. Lawrence Seaway are truly extraordinary.
Baie St. Paul, our destination, is a delightful and picturesque town of 7,332 on the St. Lawrence. Where the Gouffre River flows into it. It is the seat of the Charlevoix Regional County Municipality and is filled with hotels (including the beautiful hotel Le Germain, right at the train station), art galleries, shops and restaurants.
The railroad continue to nearby Malabie which is the jump-off point for the Massif of Quebec ski areas and whale watching cruises. Rail shuttles from Baie St. Paul to Malabie operate year-round. During the summer months, the railroad operates at least two round trips from Qubec City to Charlevoix daily. Food and drink are available on the train.
If you enjoy great scenery and want to see a remarkable stretch of the St. Lawrence valley from a perspective not available by road, take this train next time you are in Quebec City. Although you can the round trip in one day, I recommend that you stay at least one night in Baie St. Paul and enjoy a stroll among the galleries and a gourmet dinner.
For information on the train, go to http://www.quebecregion.com/en/guided-train-tour/charlevoix-light-rail-transit/ or http://reseaucharlevoix.com/index.php/?___store=english___from_store=english